Kimono rental for seijinshiki and graduation ceremonies
KyotoKimono rentalKYO-TEMARI:HOME > Price / Plan > Kimono rental for seijinshiki and graduation ceremonies
Seijinshiki and graduation ceremony plan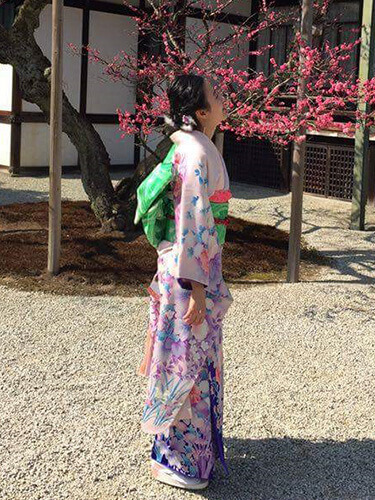 People who like antique furisode must check this! It is recommended for the customers who don't want to wear cheap-looking furisode, or who want to wear something different to the others!
You can wear a frisode which you like for 50,000yen and everything is included. You can also choose a different kimono to wear prior to or after the actual event for the photography.
This price includes everything such as dressing up and hair setting fees. As for other requests, we will respond to them as much as possible!
As these are the antique furisode, everything is a one-of-a-kind item. The first customer will have the first choice, so hurry up to make a reservation.
Gallery
・People who like an antique and retro atmosphere must see this.
・Because our furisode, hakama and other small items are all one-of-a-kind items, the first customer will have first choice.
・Furisode (also hakama for the graduation ceremony plan), bag, zori (kimono sandals), and other small items which are necessary for dressing up are all included.
・It includes not only dressing up and hair setting for the day but also dressing up and hair setting at the time of the photography prior or after the day.
・We do our customers' hair setting based on their request.
・As this plan is a really good deal, we recommend you to make a reservation as early as possible.
Seijinshiki and graduation ceremony plan