KyotoKimono rentalKYO-TEMARI:HOME > Price / Plan > Photo Shoot Plans
Studio Photo Shoot Plan
4,000yen(Tax included)Time required: approximately 20 minutes
Including about 5 images from the photo shoot data
On-Location Shoot Petit Plan
15,000yen(Tax included)Time required: approximately 1 hour (around Gion)
Including about 50 images
On-Location Recommended Plan
20,000yen(Tax included)Time required: approximately 2 hours (two of your favorite spots in Kyoto city)
Including about 100 images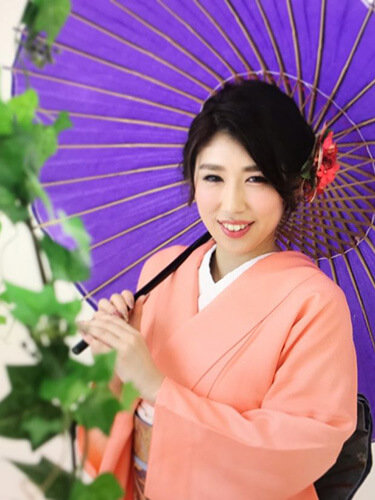 We offer a variety of photo shoot plans including studio photo shoots and on-location photo shoots.
The studio photo shoot plan will only take about 20 minutes after dressing in a kimono. You will receive your album when you return the kimono.
KYO-TEMARI's photo studio is right next to the dressing room, so you don't have to worry about your kimono coming loose after dressing up.
If you wish to have the photo shoot done, please be sure to let us know when making a reservation.

○ Fees will be 1.5 times for 4 or more people and double for 8 or more people.
○ Albums from 2,000yen.
○ We will share data on Google Drive or Drop Box about 10 days after shooting date
・* Notes on the on-location photo shoot plan
・Unfortunately, photographing by professional photographers is prohibited at some shrines and temples in Kyoto (for example, Kiyomizu Temple and Kinkakuji). Please tell us your preference at your earliest convenience.
・Please bear the cost of taxi fees, admission fees and food and drinks for accompanying staff as well.
・Please note that because there are many shots taken, photo processing will be done from the following day.
・Travel time is also included in the time required.
・For locations other than within walking distance, taxi will be moved at customer's expense.
・Rain shooting in rainy weather is a shrine, a temple and so on.The visitor fee will be borne by the customer (including cameraman).
・Cassette shooting of the location shooting is to the early eyes.Cassette shooting on that day is impossible.